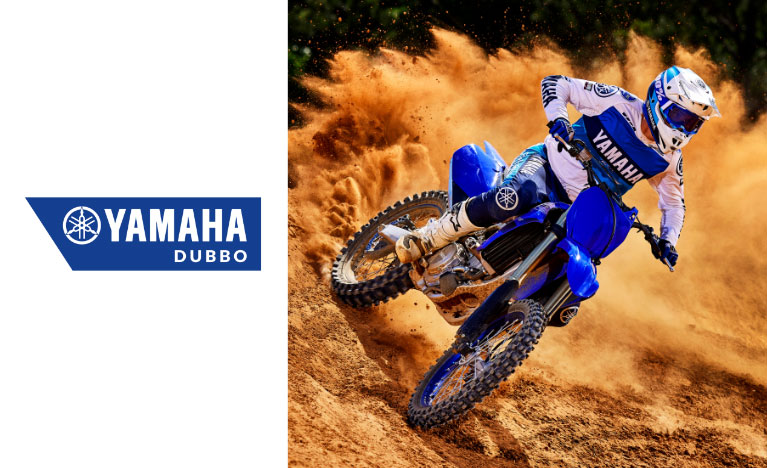 sign up to work rest play here for the latest news, promotions and specials.

Yamaha Dubbo
Your journey with Yamaha Dubbo begins at Work Rest Play Here. We are your dealer of Yamaha motorcycles and side by sides in the greater western NSW region. We stock an extensive range of Yamaha bikes for road and off-road adventures, SxS buggies, scooters and kid's fun bikes.
With a focus on customer service and satisfaction, we believe owning a motorcycle should be simple enjoyment. Yamaha Dubbo has trained staff with a vast knowledge of motorcycling to assist with your needs.
We are your destination for Yamaha motorcycle and SxS parts, equipment and accessories plus clothing, storage, and protection, available from our showroom or browse online, from brands you know such as Fox, Pirelli, DriRider, Bell, ONeil, Alpinestars, Shark and Michelin and many more.
Yamaha Dubbo prides itself in providing the very best products, service and advice for all customers.
At Yamaha Dubbo we service all makes and models of motorcycles and undertake warranty work in our fully licenced workshop, staffed by factory-trained technicians and mechanics, using only genuine parts and accessories.
If you work, rest or play come and visit the team at Yamaha Dubbo who will help you get what you need.
Work Rest Play Here, is your destination for any of your life's adventures